"It's a special prize because it was won by many world football legends".
The Golden Foot LEGEND Award 2021 goes to Daniel Alves, Paolo Maldini, Günther Netzer, Gabriele Oriali and Kelly Smith. The Golden Foot Prestige Award to Gabriele Gravina, President of the Italian Football Federation (FIGC).
In Monte Carlo on November 29, the prestigious awards were awarded and the footprints of the champions of football will be on the Champions Promenade in Monte Carlo.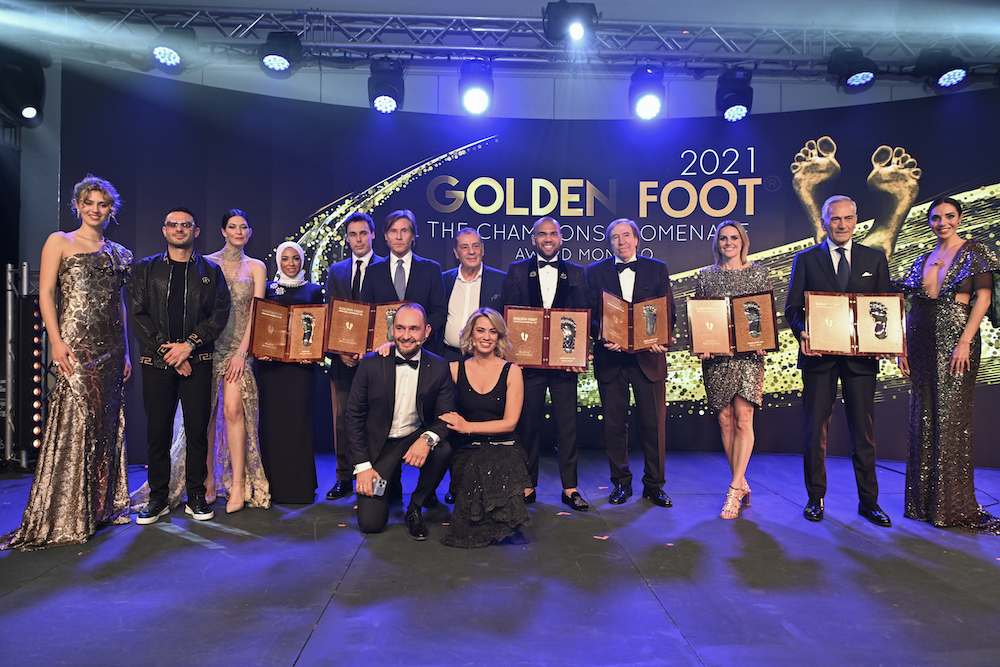 Ten candidates and only one winner. The 19th Golden Foot Award went to Liverpool FC player Mohamed Salah: "I am always very happy when I win an award. The Golden Foot Award has a special meaning for me, because it has been won by many legends of world football. For this reason, I consider it a truly special award".
The awards ceremony underwent a change of plans as the winner was unable to personally collect the award on stage due to the new health restrictions. He arrived in the Principality of Monaco in the afternoon to witness his presence and immediately left for Liverpool, leaving his wife to take the stage during the Champion's Gala to collect the Golden Foot Award 2021.
The Golden Foot Award is the only award that can be won only once in a career and that opens the doors to the only place in the world, where the greatest footballers of all time leave their footprints for eternity: the famous Champions Promenade in the Principality of Monaco.
Voting took place on the official website www.goldenfoot.com and ended on October 31st. The 10 active champions, selected for this edition and who have turned 28 years of age, were: Lionel Messi, Robert Lewandowski, Giorgio Chiellini, Neymar Jr., Mohamed Salah, Sergio Ramos, Sergio Aguero, Gerard Piqué, Karim Benzema, Romelu Lukaku.
This year, the Golden Foot Legend Award went to Daniel Alves, Paolo Maldini, Günther Netzer, Gabriele Orialiand the British women's football champion Kelly Smith, while the Golden Foot Prestige Award, established in 2020, celebrated Gabriele Gravina, President of the FIGC (Italian Football Federation), distinguished for the results achieved in his career.
Conceived and organized by World Champions Club in the Principality of Monaco, the Golden Foot Award was born in 2003 and since its first edition it has been under the High Patronage of H.S.H. Prince Albert II of Monaco. Presenting the 19th Golden Foot Award was Louis Ducruet, son of Princess Stephanie of Monaco.
Media Relations GO Monte Carlo