Il comes to the end the 19° Edition of the Monte-Carlo Film Festival de la Comédie, directed by Ezio Greggio, from the 25 to the 30th of April in Monaco.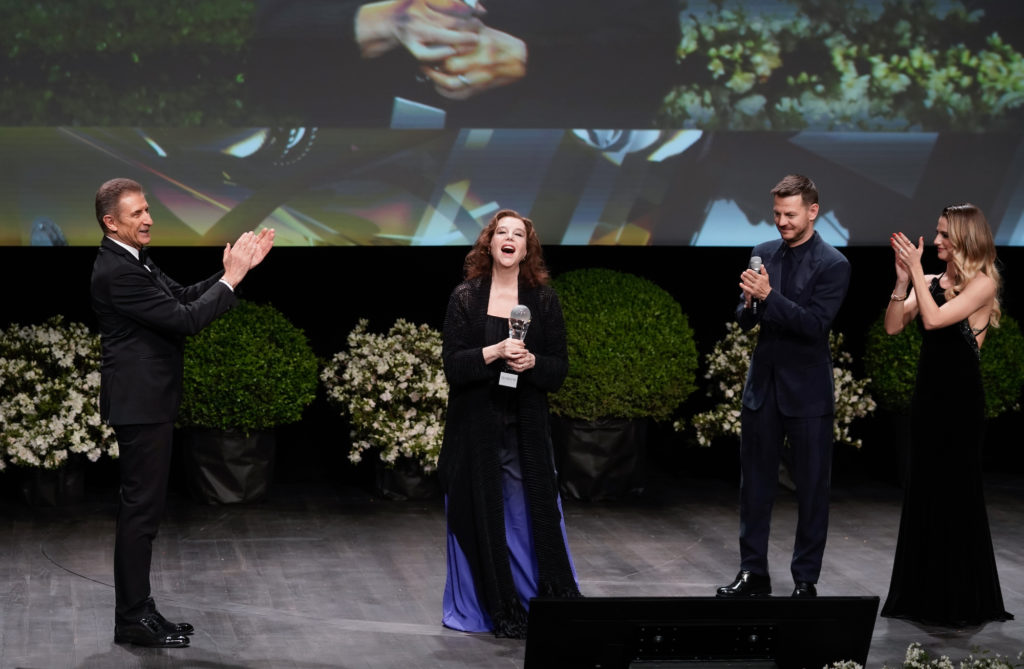 The Jury, Paul Haggis (President), Tom Leeb, Clara Ponsot and Pierpaolo Spollon have finally decided the Prizes. 
The Canadian Film Babysitter  gets 2 prizes for Best Film and Best Actor to Steve Laplante. 
The spanish Director Dani De la Orden is the Best Director for Mamá o papá, a film that also gets the Best Actress prize to Miren Ibarguren.
The Danish film Miss Viborg gets the Special Jury Award for an outstanding first feature film.
Also, The Monte Carlo Film Festival Jury wanted to give a prize to Odd-Magnus Williamson per Best Screenwriting with Nothing to Laugh About.
The italian comedy Una Boccata d'aria directed by Alessio Lauria gets the Premio del Pubblico ( Popular Jury Prize).
Finally, the Short Comedy Award prize goes to A guide to dining out in Nairobi (Kenya).
GUESTS, GALA NIGHT AND WINNERS
Ezio Greggio, together with Cristina Marino (Il talento del Calabrone, Vacanze ai Caraibi), will host the Gala award ceremony where international talents will be attending, winners of this edition of the Festival. Stefania Sandrelli (Divorzio all'Italiana, C'eravamo tanto amati, Prosciutto, prosciutto) confirmed her presence as  special guest, being honored of the Movie Legend Award, while also Luca  Argentero (Doc-nelle tue mani, Le fate Ignoranti-la serie, Come un gatto in tangenziale-ritorno a Coccia de Morto) will receive a lifetime achievement award. The talented actress Ludovica Martino, known for the famous tv series Skam, together with the teenidol Lorenzo Zurzolo  (Baby, Summertime, Eo) will receive the Next Generation Award as Best Under30 Performer. Plus, Giancarlo Commare ( Skam, Ancora più bello, Sempre più bello, Maschile Singolare) will be awarded as Monte Carlo Film Festival-Next Generation Comedy Award winner for his performance in the film Ancora più bello. Chairman of the Jury Paul Haggis (Crash-contatto fisico, Million Dollar Baby) will receive the prestigious Movie Legend Award. Among the stars attending the gala, the showman Piero Chiambretti, the famous journalist Cesara Buonamici, the former Juventus football player Andrea Barzagli, the histrionic anchorman Alessandro Cattelan and the charming Turkish actor Can Yaman, who we will watch soon on tv in "Sandokan". During the evening the member of the Jury Tom Leeb will sing the song Sun.
The event, in collaboration with EFG Bank (Monaco), has always been held under the High Patronage of S.A.S. Prince Albert II de Monaco and of the Italian Embassy.
It was a pleasure to collaborate again this year with the organization of the MCFF.
MEDIA RELATIONS MONACO-CÔTE D'AZUR-LIGURIA: GO Monte Carlo